Company Information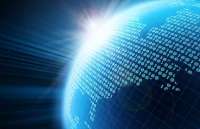 Internet Advertising Solutions has a proven track record in the design and marketing of web sites, and has won several awards. Having been in the business since 1995, IAS can guarantee unique, reliable, and quality web site design.
As an active member of the Internet community, IAS strives to maintain a sense of balance between pushing the technological envelope and keeping web sites readable and enjoyable by everyone. IAS designs web sites to convey content, download quickly, and most importantly to deliver the impression that the client desires.
Internet Advertising Solutions is a proud member of the HTML Writers Guild, Bandwidth Conservation Society, and the Internet Sales Discussion List. By staying in touch with changes and advances on the web, you are guaranteed state-of-the-art site design and promotion.
Want to see some example work? Check out the Design Portfolio.